Dental Implants in Ealing
If you'd like stunning, affordable and long lasting dental implants in Ealing, our highly rated and highly experienced implant dentist can help.
Dr Suhail Rashid (GDC No. 193008) has a special interest in implants with an MSc in Dental Implantology in 2010 and has the professional expertise to achieve truly outstanding results. When it comes to dental implants, your smile really couldn't be in safer hands.
A long lasting solution for missing teeth
At North Ealing Dental Care we know how losing a tooth can affect your confidence and self esteem. By consulting with us and booking your initial treatment assessment, we can determine whether dental implants is the best option for you to bring back that perfect smile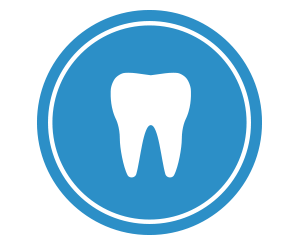 Are dental implants the right choice?
Dental implants offer a stable, secure and a lasting solution for patients who have one or more missing teeth. There are several options available from single and multiple dental implants, to implant dentures and full mouth implant systems.
Whilst dental bridges and removable dentures offer a traditional alternative, they are less durable and totally reliant on the health of your other teeth and gums.
Dental bridges require strong and sturdy adjacent teeth to support them whereas dentures can start to move or become insecure as gums alter their shape.
With dental implants, they are designed to function like real individual teeth and have the added benefit of looking and feeling natural too.
Dental implant prices
To help keep this treatment as affordable as possible, we ensure our prices are extremely competitive compared to other expert implant dentists around Ealing.
Our implant (with crown) prices start from £2,600. To help spread out the cost of this treatment we offer 0% Finance (subject to status). 
Please view our dental fee page for all our latest prices and special offers.
Dental implant consultations
At North Ealing Dental Care it is essential for our implant surgeon to carry out an initial consultation. This will help us determine whether a dental implant is a suitable treatment solution.
The first appointment will consist of a thorough assessment and include taking any necessary x-rays. During your consultation the implant process will be explained in detail ensuring you are fully aware of the treatment procedure.
If dental implants are an approved option, we can then produce a comprehensive treatment plan that will also outline the number of appointments required as well as all the costs involved.
The dental implant procedure
Treatment for a dental implant requires the patient to visit the dental practice a number of times. There are certain surgical procedures involved and an assessment programme to monitor the healing process.
The procedure starts by inserting the implant into the jaw. This is a titanium screw which will provide a strong and stable fitment for the new tooth to be placed onto.
After this first stage of treatment, the implant will require a period of time to fuse with the jawbone and to allow the gums to heal. Our implant surgeon will advise you of the healing process and assess the progress during a number of interval appointments.
Once the implant is secure, a new dental crown will be crafted and placed perfectly onto the implant. Your new tooth will look natural, feel natural and function just like a real tooth.
Our North Ealing Dental Care team will be more than happy to explain more about how dental implants can give you a permanent solution to missing teeth. Feel free to get in touch today.