Inlays & Onlays in North Ealing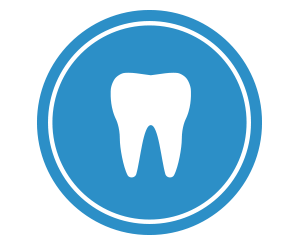 Rebuild damaged or decayed back teeth with inlays or onlays
When teeth towards the back of the mouth have become fractured, broken down or decayed, dental inlays and onlays can be can be a suitable treatment option to rebuild them. They offer a hardwearing and effective solution that can achieve superb results. Dental inlays and onlays are often used when the affected tooth doesn't require a whole new crown, but may have been damaged too much to be restored by a white filling.
When cavities appear between the cusps in the centre of a tooth, a dental inlay is likely to be recommended by our dentist. However, if repairs are required across the cusps and on the outer surface of the tooth, then a dental onlay will be necessary. Both inlays and onlays are made from ceramic or composite materials which strengthen the tooth's surface and look more natural than regular fillings.
Once a tooth has been treated by a dental inlay or dental onlay, they will function just like natural teeth and can last for many years. Inlays and onlays are sometimes referred to as partial crowns as they provide a stable and strong solution that looks both attractive and natural.
Patients will normally require two appointments for the placement of inlays or onlays. During the first appointment our dentist will prepare the affected tooth and take an accurate impression of it. This impression will then be sent to a dental laboratory where technicians carefully craft a the new dental inlay or onlay. During your second appointment our dentist will fit and bond the inlay or onlay in place before finally cleaning and polishing it to achieve a perfect restoration.