Dental Veneers in Ealing
If you need a trusted, expert veneers dentist in Ealing who provides stunning results at affordable prices then our state-of-the-art clinic can help.
Our highly skilled veneers team is led by principal dentist Dr Roham Barez (GDC No. 79928) who has over 18 years extensive dentistry experience and qualified for Membership of the Faculty of Dental Surgery (MFDS) at the Royal College of Surgeons of England in 2004.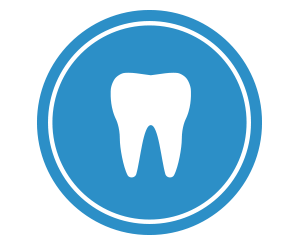 A stunning new smile
Dental veneers can dramatically transform your smile and significantly improve the appearance of your teeth. The treatment of dental veneers is a quick and simple procedure and your new smile will not only look great, but appear natural, resist staining and last for a long time.
Dental veneers procedure
Veneers are applied, shaped and bonded over the front of your natural teeth. These thin layers of porcelain offer protection at the same time as restoring and improving teeth that are discoloured, irregular or chipped. Veneers are available in a number of shades, allowing you to choose a completely natural look or one that has a bit more 'Hollywood' style.
At North Ealing Dental Care we can apply veneers to one or more teeth. Before application, your dentist may need to carry out the necessary preparation to the existing teeth. Expert ceramic technicians will then create your veneers to fit perfectly over each of your teeth. Once your cosmetic dentist has fitted your veneers in position, they will be gently polished to achieve that natural-looking but impressive outcome.
Only the very highest standards of dental care are offered here at North Ealing Dental Care and our team will only fit dental veneers after making a careful assessment and determining whether treatment is suitable.
With dental veneers from North Ealing Dental Care, the smile of your dreams is already within your reach.