Invisalign in Ealing
If you need a highly experienced Invisalign expert in Ealing who provides stunning results at affordable prices then our state-of-the-art clinic can help.
Our highly skilled Invisalign team is led by principal dentist Dr Roham Barez (GDC No. 79928) who has over 18 years extensive dentistry experience and qualified for Membership of the Faculty of Dental Surgery (MFDS) at the Royal College of Surgeons of England in 2004.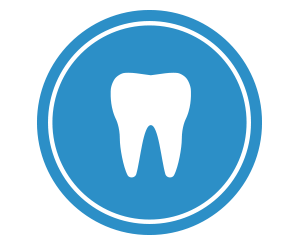 Get straighter teeth with invisible Invisalign aligners
Invisalign braces are simply clear aligners that gently move teeth into place. They are extremely comfortable to wear and offer great flexibility allowing you to easily remove them whenever you need to eat or clean your teeth.
Invisalign is a very popular teeth-straightening solution. Unlike traditional braces that require your orthodontist to bond brackets to individual teeth, Invisalign uses a series of bespoke aligners, which have been carefully created to fit exactly around your teeth, to gradually move teeth into the desired position.
Free Invisalign Consultation
We even offer a free no obligation Invisalign consultation to help discuss your requirements, potential treatment options, timescales and flexible payment plans.
We will first carry out a full assessment of your teeth and oral health before advising whether Invisalign clear braces is a suitable treatment solution for you.
If Invisalign can achieve the results you are looking for, we will then explain every step of the treatment process and demonstrate how your smile will improve.
The advantages of Invisalign over conventional braces
Over 6 million patients across the world have experienced success with the Invisalign system. This orthodontic solution is our most popular clear brace treatment and Invisalign has many advantages including:
Is Invisalign a suitable solution for me?
There are a number of regular orthodontic problems that can be corrected by the use of clear brace solutions such as Invisalign. These include overcrowding, crooked teeth, cross bites, over bites and under bites.
Bespoke fitting – Personal aligners are created from impressions of your teeth
Barely detectable – Invisalign clear braces can be worn with confidence
Comfortable – Offering a perfect fit without the discomfort of metal wires and brackets
Speedy results – Effective results in 1 to 1.5 years instead of 5 years with traditional braces
Increased confidence – A boost in self-esteem as results reveal themselves
A cost effective and quick solution
Invisalign can be an ideal option for anyone who feels self-conscious about smiling whilst wearing braces. Being vritually undetectable, these bespoke clear aligners can take just six months to straighten teeth. A retainer brace is often recommended once you have completed treatment.
Invisalign prices in Ealing
To help keep this treatment as affordable as possible, we ensure our prices are extremely competitive when compared to other Invisalign experts around Ealing.
Our Invisalign prices therefore start from £3,000 and include a free consultation. To see all our prices and special offers please visit our fees page.