Dental Bridges in Ealing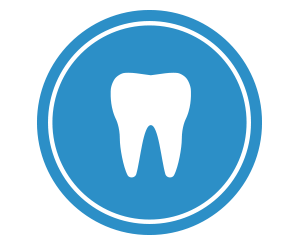 If you have missing teeth, dental bridges can restore your smile
The benefits of dental bridges include:
A restored and healthy-looking smile
A natural and attractive facial shape
The ability to eat and speak comfortably
Evenly distributed bite forces
Secure tooth positioning
Fixed dental bridges
A fixed dental bridge consists of a number of dental crowns (or a single dental crown) held in place by healthy teeth or dental implants. The supporting teeth are called abutments and can be on both sides or on one side of a gap. The false teeth the bridge the gap (also known as pontiffs) can be made to suit your requirements in a range of material such as porcelain, alloys, gold or a combination of the three.
There are two types of fixed dental bridges available which are commonly known as traditional bridge and cantilever bridges.
Traditional dental bridges
With traditional dental bridges the crowns are supported on both sides of a gap by adjacent teeth. Depending on requirements, these bridges can be built from ceramic materials or from porcelain attached to metal.
Cantilever dental bridges
A cantilever dental bridge is attached to a single supporting tooth on one side of the gap. These are particularly useful when there is only one existing tooth available to provide the necessary support.
Fitting fixed dental bridges usually requires two appointments. During the first appointment, your dentist will prepare the abutment or supporting teeth by re-contouring them to accept a bridge. The next step will be to take impressions of the teeth from which a dental technician will create your new bridge, pontics and crowns. At the end of this appointment, a temporary protective bridge or crowns will be fitted. These will stay in place until your next visit.
During your second appointment, your dentist will remove your temporary bridge or crowns and carefully fit your new dental bridge. Once adjusted and checked, your dentist will finally cement the new dental bridge onto the supporting teeth or tooth.
Maryland bonded bridges
At North Ealing Dental Care we are also pleased to offer Maryland bonded bridges (also known as sticky or adhesive bridges). These are less invasive and do not require re-contouring the adjacent teeth. Maryland bridges consist of a metal or porcelain framework and are simply cemented to the back of supporting teeth however, they are less durable than fixed bridges.