White Fillings in Ealing
If you need a trusted white tooth fillings expert who provides stunning results at affordable prices then our state-of-the-art clinic in Ealing can help.
Our highly skilled tooth fillings team is led by principal dentist Dr Roham Barez (GDC No. 79928) who has over 18 years extensive dentistry experience and qualified for Membership of the Faculty of Dental Surgery (MFDS) at the Royal College of Surgeons of England in 2004.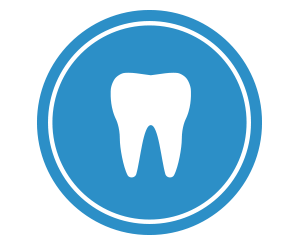 Natural looking while fillings will help to improve your smile
When restoring teeth with cavities, white fillings offer a great alternative compared to traditional amalgam fillings. Tooth decay is one of the most common dental problems and for many years silver fillings were used to help protect a tooth from further deterioration. White fillings are now just as strong and can also be used to replace your old mercury based fillings.
The advantages of white fillings
White fillings are made from a plastic-based resin and can match the colour of your teeth. They are safe, effective and look completely natural.
Metal fillings have been used for many years to treat cavities and although they are extremely durable, they are very unsightly when smiling or laughing.
In recent years, advancements in technology have enabled tooth coloured fillings to become just as strong as traditional fillings and can last just as long. They can instantly improve your smile and at North Ealing Dental Care we offer our patients new white fillings to treat new cavities as well as the opportunity to replace existing metal or amalgam fillings.
Your white tooth fillings treatment in Ealing
North Ealing Dental Care provide the highest standards of dentistry and will always assess your teeth carefully before discussing the most suitable treatment option for you. We want to maintain your oral health as well as help you bring back the confidence to your smile. Tooth coloured fillings can certainly help to achieve this.
txtcen