Dental Crowns in Ealing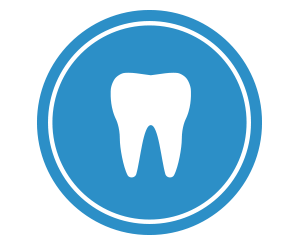 Skilfully restoring damaged teeth
If you are looking for a dental clinic in Ealing that provide expert treatments for dental crowns, then look no further than North Ealing Dental Care. We have an excellent reputation and offer very competitive prices
A dental crown fits neatly over a damaged tooth and, with modern dental techniques, can feel and look just like your natural teeth. Dental crowns can restore a tooth to its original size and shape and at the same time improve its strength.
Our accomplished cosmetic dentists are all registered with the General Dental Council (GDC) and the Care Quality Commission (CQC) regularly monitors our practice. When you visit the cosmetic dentistry team at North Ealing Dental Care you can be certain that you and your smile are in the safest hands.
Does my tooth require a crown?
Dental crowns can restore teeth with a number of existing issues. It might be that you have a weakened or cracked tooth that requires protection, or a broken tooth that needs restoration. If you have a large filling or a large proportion of the tooth which is missing, a crown can be used to cover it. Sometimes dental crowns are also used to anchor dental bridges, cover dental implants or even mask badly discoloured teeth.
The dental crown treatment procedure
It is important to carefully prepare the damaged tooth before placing a dental crown. During your first visit our highly skilled dentist will re-contour your tooth and remove a portion of the enamel to allow room for the dental crown to be placed over it.
The next step is for our dentist to take impressions of your teeth. These impressions will serve as a model to help our dedicated technician create your ideal dental crown. Until your final crown is ready, a temporary placement will be fitted over your exposed tooth to protect it.
The placement of your new crown will take place during your second visit. Before cementing into place permanently, our skilled cosmetic dentist will carry out some final detailed refinements to make sure the crown fits exactly as it should. Once in place, your new dental crown will be cleaned and polished to look and feel like a real tooth.