New NHS and Private patients are welcome at North Ealing Dental Care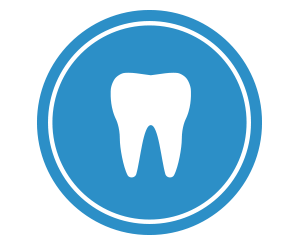 Join us at our well-appointed and contemporary practice
As a new private or NHS patient you can be sure of a warm welcome to our modern and friendly dental practice. Our expert team are conveniently situated in the North Ealing district of West London. We provide the highest standards of dentistry in both general and cosmetic dentistry, and offer a selection of up-to-date teeth straightening treatments such as Invisalign aligners. All our clinicians are trained to carry out the very latest dental techniques and cosmetic procedures.
Friendly and supportive
The aim of our friendly and supportive team is to make sure you feel as relaxed and comfortable as possible during every visit to our practice. Our experience is second to none and we train all of our staff to offer a superlative level of patient care.
Your first appointment
When we first welcome you to North Ealing Dental Care we will invite you to book an appointment for your initial dental assessment. During this assessment our dentist will undertake a complete oral health check. Before any dental treatment is given, it is important for our dentist to determine the condition of all your teeth and gums as well as the general health of your mouth.
During this first appointment, we will kindly ask you to complete a medical history form and then discuss any immediate treatment needs. Your dentist may also take x-rays and images of your teeth to help examine any potential problems. Once your treatment needs have been established your dentist will explain the options available and make sure that you understand all of the costs involved.
The best dental treatments
At North Ealing Dental Care we are proud to be able to offer you everything you might need from a dentist. As well as regular check-ups to keep your oral health in order, we can provide the very best in routine and aesthetic dental treatments including replacing missing teeth with dental implants. We can also transform smiles with modern clear braces such as Invisalign which can help to straighten teeth in just a matter of months.
Accepting NHS & Private Patients
At present we have limited spaces available to accept new NHS dental patients so please fill in the form below to register your interest. We also welcome new private patients too but if you would like to know more about registering as patient or any information about our treatments please contact our reception team on 020 8997 2356.