Dental Hygienist in North Ealing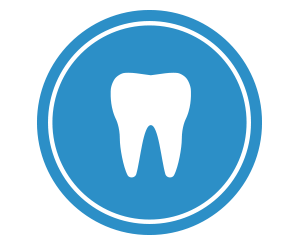 You can be certain your smile is in safe hands
If you are looking for the right oral hygiene treatment and advice in Ealing at an affordable cost, our experienced North Ealing Dental Care hygienists can help.
With over 18 years of experience in many fields of dentistry, our principal dentist Dr Roham Barez (GDC No. 79928) leads our exceptionally skilled dental hygiene team.
Here at North Ealing Dental Care you can be certain your smile is in safe hands. Our highly experienced nurses and dentists are all registered with the General Dental Council (GDC) and our dental practice is regulated and monitored by the Quality Care Commission (CQC).
Healthy teeth and gums is dependent on regular dental hygiene visits.
Keeping your teeth and gums healthy can help you avoid the development of many dental problems as well as the unexpected expense. Regular visits to our dental hygienist at North Ealing Dental Care will give you access to expert advice and help you maintain the overall health of your mouth.
During your appointment our hygienist will give your teeth a thorough scale, clean and polish, and will then assist you with a recommended daily oral health routine. The presence of bacteria in your mouth can cause cavities and gum disease (gingivitis) but by carrying out effective oral health procedures at home, you can help prevent the build up of plaque to maintain a healthy mouth.
Important dental hygiene tips
The tips below will help you keep your teeth and gums healthy.
Brushing Your Teeth
You should brush your teeth for at least two minutes using a good brushing technique. Hold the toothbrush against the gums at a 45-degree angle and use short strokes. Gently clean all tooth surfaces, including the back of the teeth.
Interdental Brushing
By using an interdental brush daily you will remove plaque and food from areas that tooth brushes cannot reach. Our dental hygienist will be able to demonstrate how you can turn and bend the interdental brush to reach more difficult areas.
Dental Flossing
Dental floss performs a similar job to interdental brushes and removes food and plaque from places your toothbrush cannot reach, including between teeth. Our dental hygienist will be able to demonstrate how to use dental floss for maximum effect and clean, healthy teeth.
Superfloss
Superfloss can help you to clean bridges, braces and between any teeth with wide gaps. The stiffened end of this floss makes it easy to thread it where you need it and each pre-cut strand includes two types of floss. Spongy floss helps clean around braces, bridges and wider gaps whilst regular floss can be used between teeth. Our dental hygienist will be happy to advise you about Superfloss.