Specialist dentistry in Ealing, London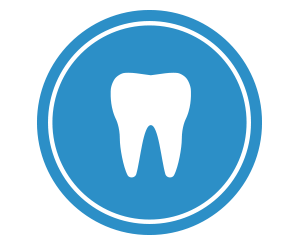 Offering a range of specialist dental treatments at our partner practice The Dental Gallery
North Ealing Dental Care are please to offer all our patients access to specialist dental treatment at our partnership clinic The Dental Gallery. Here we have a dedicated team of skilled dental specialists who are highly qualified to provide a range of professional treatments that might not be available at other local practices. Situated less than a mile away on The Mall in Ealing Broadway, The Dental Gallery can treat patients who require expert care in the following specialities:
Endodontics (Root Canal)
Endodontic treatment is also known as root canal treatment and is used to repair damage or decay within the pulp or internal soft tissue of the tooth. Endodontic therapy requires highly skilled specialist treatment but is very effective resulting in high success rates.
Orthodontics (Tooth Straightening)
Orthodontic treatment corrects the misalignment of teeth and jaws. We offer a comprehensive range of orthodontic solutions including fixed metal braces, fixed white braces, Incognito lingual braces and Invisalign braces.
Fixed Metal Braces / Fixed White Braces / Hidden Lingual Braces
Periodontics (Gum Disease)
Periodontitis is also known as gum disease and is a common cause of tooth loss. A specialist periodontist is qualified to diagnose, treat and prevent advanced periodontal conditions.
Specialist Gum Disease Treatments
Dental Implants (Replacing Missing Teeth)
Dental implants provide a permanent solution where teeth are missing. They are long lasting, strong and natural looking. Dental implants are a stable and attractive alternative to dental bridges or removable dentures.
Oral Surgery (Tooth Extraction)
Oral Surgery include procedures such as the safe removal of badly decayed or severely fractured teeth. The most common extraction are impacted Wisdom Teeth caused by overcrowding of teeth in the mouth.
Facial Aesthetics (Dermal Fillers & Smoothing Out Wrinkles)
Facial aesthetics are non-surgical treatments, delivered by highly skilled professionals to enhance the appearance of your face. We offer both consultation and treatment appointments that can deliver long lasting results.
Digital Dentistry (CBCT Scanner & Intra Oral Scanners)
Digital dentistry enhances and speeds up our dental consultations and treatments. We have access to the latest state-of-the-art equipment and can offer our patients the benefit of our TRIOS system intra-oral scanner, our CBCT scanner and our electronic microscope.
State-of-the-art Dental Technology
Following your consultation at North Ealing Dental Care, your dentist will be able to recommend our specialist services at The Dental Gallery.